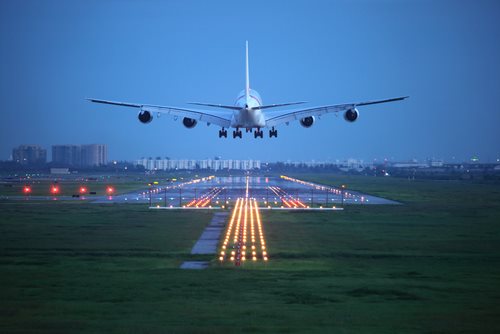 On November 20, 2012, the Justice Department announced that Florida's Technological Research and Development Authority (TRDA) agreed to pay $15 million for violating the False Claims Act. The violations were associated with grants from the National Aeronautics and Space Administration (NASA) and the Economic Development Administration (EDA) from the Department of Commerce.

TRDA was created by the Florida legislature and owns and operates facilities for small businesses with low-rent office space.

The Justice Department reports that TRDA and Melbourne Airport Authority reached an agreement to use NASA and EDA grant funds for construction of TRDA's headquarters and an incubator facility as the airport. Lawsuits were eventually filed against TRDA because the United States argued the construction was outside the grants' conditions. The grants prohibited using combined funds for a project from more than one federal agency.

Melbourne International Airport and Melbourne Airport Authority have agreed to pay $4 million to the United States for violating the False Claims Act. The violations were similar to those in the lawsuit against TRDA.

Stuart F. Delery, the Principal Deputy Assistant Attorney General with the Civil Division, stated: "The government encourages economic development through grants such as those awarded here, but entities that expend these funds must ensure that they are doing so in a manner consistent with the terms and conditions of the grants."

NASA Inspector General Paul Martin stated: "The consent judgment and settlement are testament to the commitment of the NASA Office of Inspector General and the Department of Justice to ensure that public funds are used appropriately."

The lawsuit was brought forth in the United States District Court for the Southern District of Mississippi. For more information on the case, refer to United States v. Technological Research and Development Authority, No. 1:12-cv-00065-LG-JMR.

Source: Department of Justice