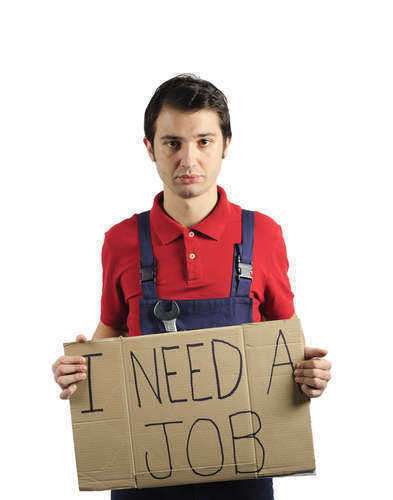 Quick Guide to Unemployment Benefits in Michigan
How to Claim Michigan Unemployment Benefits
In order to qualify for a Michigan unemployment benefit, you'll have to file an application with the Unemployment Insurance Agency (UIA). There are two way you can file a claim, and contact information is listed below:
1. On the internet- go to www.michigan.gov/uia and fill out a claim from 7:00 a.m. to 7:00 p.m.
2. Over the telephone- call the UIA office at (866) 500-0017
After filing the claim, you will receive notification if you have qualified for Michigan unemployment benefits or not. If you qualify, you will receive the amounts of weekly payments you are entitled to based on your wages in the past, as well as how many weeks you're eligible to receive your Michigan unemployment benefit.
Eligibility Requirements for Michigan Unemployment Benefits
In order to qualify for a Michigan unemployment benefit, you must be unemployed at the time you file a claim and be able to work full-time at any point in the future. You'll also need to file a resume under the Michigan Talent bank and report to the local Michigan Works! Agency service center.
In order to keep on receiving your Michigan unemployment benefits, you'll also have to certify through Michigan's Automated Response Voice Interactive Network (MARVIN) every other week. While you are receiving Michigan unemployment benefit, you'll be able to receive payments on a debit card or have the funds directly deposited into your bank account.
Determining the amount of Michigan Unemployment Benefits
The UIA will calculate your weekly payments by determining the highest wages you were paid in any base quarter by 4.1%. The UIA will then add additions for each dependant you claim up to five dependants.
If you believe you have received more Michigan unemployment benefit than you were entitled to, you have a citizen duty to report the overage to the UIA. Regardless of who was at fault—whether the UIA or the Michigan citizen—the person receiving benefits will have to return all overpayments.
Can I work when I receive Michigan Unemployment Benefits?
A person can occasionally agree to work part-time and still receive a reduced Michigan unemployment benefit. YOU MUST WORK PART-TIME in order to receive benefits while working, and the amount of benefits will be adjusted according to how much you're working and how much you would receive without working.
What information will I need to file for unemployment benefits?
In order to make the filing process as easy as possible, you should prepare to have the following information on hand while filing for a Michigan unemployment benefit. All of the information may not be necessary, but you'll want to have the information ready just in case:
• name and SSN
• mailing and physical address
• phone number
• last employer information
• information about employers you've worked for in the last 18 months
• driver's license
• last date worked and reason you're not working now
• citizenship status
• any additional forms may be needed as well