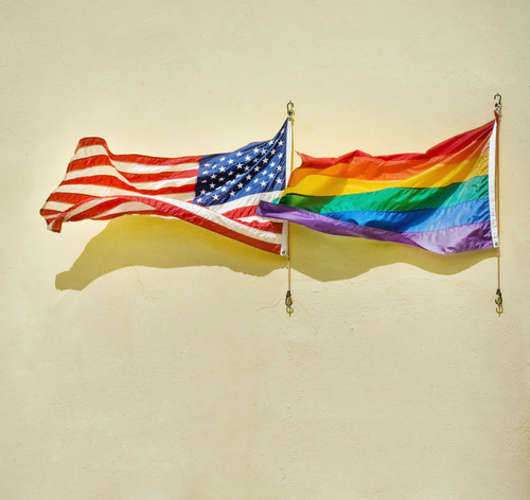 To say that Wyoming is a red state doesn't begin to capture it. Republicans hold nearly every elected office in the Cowboy state and lawmakers hoard the majority of revenue from the state's mineral and resource wealth in a multi-billion-dollar account they can't access without voter approval. Also, hunting and gun ownership define the state's culture as much as rodeos and ranching.
Given the conservative culture of the state, it was more than remarkable to see a shift towards the improvement of gay rights in a legislative session that started earlier this year. During this meeting, a handful of Wyoming republicans voted in support of two measures that seem to be more at home in liberal states like California or Washington.
Although the shift represents only a small step towards progressive thought, the mere fact that it was even discussed exhibits a movement in a new direction.
While bills to allow same-sex civil unions and bans on discrimination against the LGBT community mat its way past the committee hearings, they were struck down in votes in the Senate and House. But again, the fact that these initiatives even made it this far is a sign of how the United States is shifting its attitude towards gay rights.
A handful of Republicans spoke of their decisions to sponsor the bills in language rooted in personal terms of libertarian rhetoric—those in favor of improving gay rights took a stance against government impacting the individual's way of life.
"People are beginning to realize that this isn't that big of a deal. The sky won't fall if we improve our state's gay right laws," said Senator Cale Case, who agreed to co-sponsor the anti-discrimination bill. Case admitted that recent gay rights decisions in the courts, the military and other states impacted Wyoming's decision to review the bill.
These developments come to a state that, at least to the majority of gay rights activists, will be remembered as the area where Matthew Shepard, a homosexual college student, was brutally killed in a 1998 attack that police claimed was motivated by his sexual preference.
Despite the national shift towards tolerance, GOP backers are still hesitant to pass same-sex marriage laws and anti-discrimination statutes. While the younger generation increasingly doesn't believe that sexual preference is a big deal, Case said, the gay rights issues have been dividing several of his constituents in the Cowboy state.
Senator John Schiffer, a former rancher and chairman of the Senate Judiciary Committee, voted in favor of the state's proposed anti-discrimination bill, claiming that support of the measure falls in line with the Constitution's pact that all people are created equal and deserving of equal rights. Schiffer claims that he's heard from constituents on both sides but has yet to receive any harsh criticism.
"It's merely a sign of the times," said Schiffer. "People are beginning to think and deal with these issues according to their own conscience."