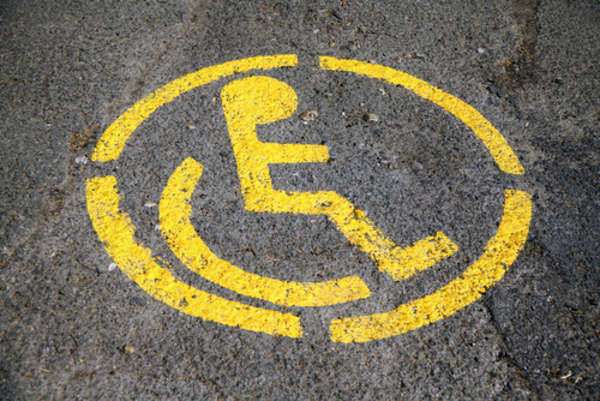 Guide to Illinois Disability Benefits
If you are an Illinois resident and have been partially or totally disabled, you may be entitled to IL disability benefits. To understand more about the different types of Illinois disability benefits available for disabled workers, you should read this guide. You'll learn about the IL disability benefits that are available to you through workers' compensation programs, Social Security programs, and private insurance companies.
Illinois Disability Benefits and Workers Compensation
Many injuries that cause permanent or temporary disabilities happen while an employee is at work. If you were injured in an on the job accident or have a disabling medical condition due to occupational hazards, you can obtain IL disability benefits through the state's workers' compensation fund. The Illinois disability benefits through the worker's compensation fund are available to any worker who has been injured or made ill during the course of his or her employment.
You are entitled to IL disability benefits if you are hurt at work regardless of whose fault the accident was (unless you caused it yourself through extreme carelessness or recklessness). In order to claim these Illinois disability benefits, you will need to report your health issue to your employer as soon as possible after you find out about your disability. Employers are not allowed to retaliate against employees in any way for claiming their IL disability benefits through workers' compensation.
Illinois Disability Benefits Through Social Security
If you were not hurt at work, you will not generally be able to collect IL disability benefits through workers' compensation. Instead, you may have to rely on the federal Social Security system. Obtaining Illinois disability benefits through Social Security will often require hiring an attorney. It can be quite complicated to make your initial application for these IL disability benefits, and rejections of initial applications are quite common. Often, an appeal (or multiple appeals) may be needed before you can begin collecting your Illinois disability benefits from Social Security.
The amount of money that you can receive through this type of IL disability benefits is quite limited. People qualifying for these kinds of Illinois disability benefits may also be able to obtain other government assistance, including the Supplemental Nutrition Assistance Program (SNAP, commonly known as food stamps) and subsidized private Section 8 housing or public housing.
Private IL disability benefits
Because Illinois disability benefits can be so low from the Social Security system, and only on the job illnesses and accidents are covered by workers' compensation, many people opt to have private coverage for IL disability benefits. If you have private disability insurance, you should consult with your insurer to understand the terms of your Illinois disability benefits and how to qualify for disability coverage.
Can I Work While Receiving IL disability benefits?
In many situations, you may be able to do some part-time work and still get your Illinois disability benefits. To find out how much work you can do or the maximum amount you can earn, you may want to talk to a social worker or a disability attorney.