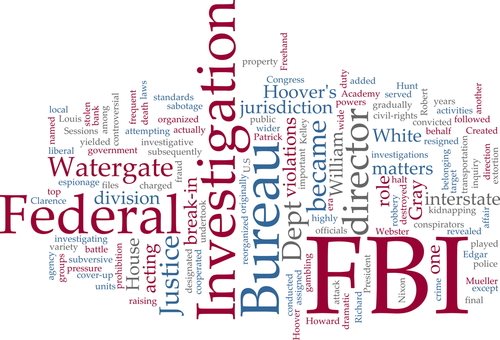 Finding and Landing an FBI Job
The Federal Bureau of Investigation, or FBI, is a federal agency whose purpose is to enforce the law as well as protect the United States from threats such as terrorism, foreign intelligence operations, or espionage.
The FBI has over 30,000 employees in various specialties, ranging from intelligence analysts and police officers, to accountants and chemists. Because of the variety of positions available, it is possible to qualify for an FBI job despite having an expertise that may not seem relevant to the FBI.
Many FBI jobs are located at their headquarters in Washington, D.C., but there are other positions available in their 56 field offices which are often located in major cities, for example New York, as well as 400 satellite offices or resident agencies.
When applying to FBI jobs, it is suggested to have either a degree or previous experience. However, there is not one specific degree that is most competitive due to the variety of FBI jobs available. However, certain positions do have expectations about the general field of degree of experience.
There are also certain qualities that may serve do disqualify an individual from FBI jobs:
•
Illegal use of certain narcotics
•
Prior felony conviction
•
Failing an FBI-administered urine test designed to test for certain drugs
•
Males failing to register with the Selective Service System
It is important to note that a background investigation is also reported. While certain qualities do not immediately disqualify a candidate, they can play a role in deciding if a candidate is suitable for the position. This investigation can last for just a few months or even up to a year. A background investigation may include:
•
Checking a credit report
•
Interviews with former as well as current coworkers, friends, teachers, etc.
Pay and Benefits of FBI Jobs
The pay of an FBI employee varies based on position. However, most of the office employees follow the U.S. Government's general Schedule which has 15 job grades, each with 10 steps. These help classify the difficulty of a position and the responsibility it requires. Based on this, a reasonable salary is determined.
This pay is also adjusted based on the market conditions of the region in which the work is done. This can adjust the pay anyways form 12.5% to 28.7% depending on the area. There can also be other types of compensation, such as overtime pay, bonuses, and danger pay based on the position.
Applying to any available FBI jobs can be done with an online job application system that is integrated with the USAJOBS website. This site will feature all available FBI positions and can allow an applicant to create and save up to five resumes that can be used to apply. Candidates can apply to both FBI jobs as well as positions in other agencies.
Comments
comments