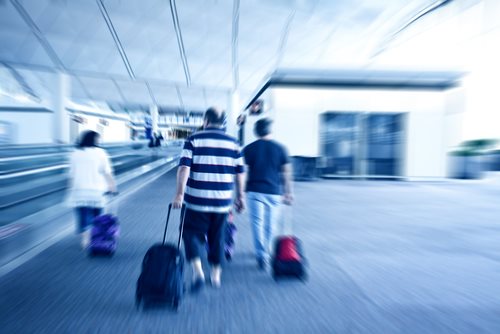 On September 25, 2012, the Transportation Security Administration announced that over 3 million passengers already traveled through the TSA Pre✓™ lanes. The TSA has not reported a single security problem with travelers passing through the TSA Pre✓™ lanes.
The TSA Pre✓™ initiative was adopted by the agency to focus on passengers considered "high-risk" or passengers the agency knows little about. The high-risk passengers are required to pass through regular security lanes, while eligible passengers can pass through the faster TSA Pre✓™ lanes with reduced levels of security.
In order to qualify for the TSA Pre✓™, passengers need to be U.S. citizens and current members of the U.S. Customs and Border Protection (CBP) Trusted Traveler programs like Global Entry, SENTRI, and NEXUS.
The TSA Pre✓™ is now available at 26 airports in the United States, and five airlines are participating in the program so far. These airlines include Alaska Airlines, American Airlines, Delta Air Lines, United Airlines and US Airways.
Doug Hofsass, the TSA Associated Administrator, states, "We are pleased that traveler participation in TSA Pre✓™ continues to grow as we work towards our goal of reaching 35 airports by the end of this year. We anticipate that TSA Pre✓™ will screen a total of about 5 million passengers by the end of 2012, a key milestone as TSA strives to implement a more risk-based approach to security and facilitate the process for those travelers deemed low-risk."
The TSA Pre✓™ is also available for active U.S. military members going through Charlotte Douglas International, Washington Dulles International, Ronald Reagan Washing National and Seattle-Tacoma International. Passengers 12 and younger or 75 and older are also eligible for an alternative screening process.
The TSA stresses the fact that they have the right to conduct random security checks throughout the airport—even after someone has passed through the TSA Pre✓™ lanes.
Source: Transportation Security Administration
Comments
comments