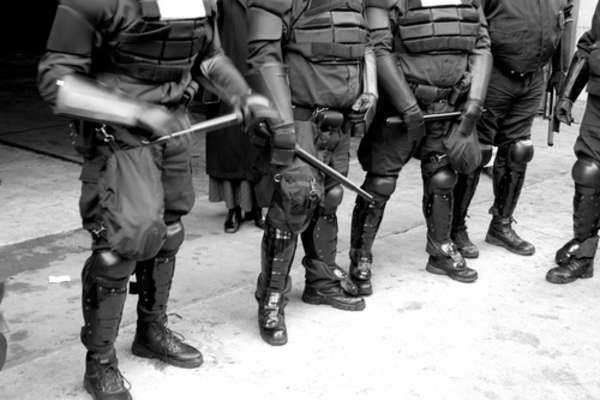 Summary of the People's Law Office
The People's Law Office was formed in August of 1969 and operates in Chicago, Illinois. The office handles civil rights cases and some criminal cases. The civil rights cases target police brutality, false arrests, wrongful convictions, police shootings, strip searches, jail suicide, unlawful searches, grand jury defense, prison conditions, and more.
The law firm provides federal criminal defense, capital defense litigation, and criminal defense.
Most Notable Issues
The People's Law Office began by representing members of the Black Panther Party. Lawyers helped the families of BPP Chairman Fred Hampton and BPP Minister of Defense Bobby Rush receive $1.8 in compensation after the two men were murdered during a raid by the FBI.
The office has represented survivors and families affected by police brutality for the last 25 years. One of the most notable cases was brought against former Chicago Police Commander Jon Burge who led a police torture ring.
Apart from representing BPP members and victims of police brutality, the People's Law Office has handled high-profile cases involving the following issues:
· criminalization of the LGBTQ community
· death penalty
· political repression and grand juries
· prison and jail work
· free speech and protests
· wrongful convictions and wrongful imprisonment
· Puerto Rican citizens, especially the Fuerzas Armadas de Liberación
Featured Victories
Adams et al. v. Vanick
The office helped four African American men receive a $36,000,000 award after they were framed by the Cook County sheriff's police. The men were Kenny Adams, Dennis Williams, Verneal Jimerson, and Willie Raines, and two were sent to death row. The men were framed when the sheriff's office suppressed evidence, and the settlement still stands as the largest settlement of its kind in history.
Vodak v. City of Chicago
The office reached a settlement of $6,200,000 plus attorneys' fee after protestors were wrongfully arrested protesting the Iraq war in March of 2003.
Pierce v. Parsons
The office reached a $4,650,000 settlement after police tortured and killed four African Americans and tortured several other people. It was the largest settlement for police violence to date.
Jones v. Markham
Ronald Jones received a $2,200,000 settlement after he was falsely imprisoned and served 8 of 14 years on death row. He was absolved of the crime after DNA evidence proved he was innocent.
Mayes v. City of Hammond
Larry Mayes received $9,000,000 after the office proved he was wrongfully convicted of rape. He spent 19 years in prison after he was wrongfully convicted in 1981 for a rape and kidnapping.
Mother and Father v. Cassidy
The office helped parents receive $2 million after their 7-year-old boy way falsely accused of sexual assault and the murder of an 11-year-old boy named Ryan Harris. The boy was absolved after DNA matched that of a known adult pedophile.
Smith v. Pfeil
The office helped Frank Smith, aka "Big Black," receive $4,000,000 after he was tortured by state police, prison guards, and other official after the Attica Prison was retaken in 1971.
Comments
comments