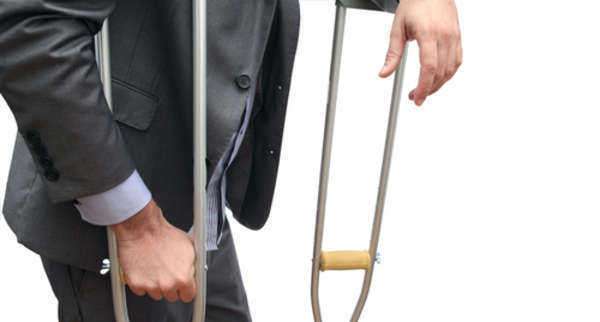 Quick Guide to Georgia Disability Benefits
Georgia Disability
Social Security disability insurance is administered through the Georgia Disability Adjudication Service (DAS). This administration helps to make determinations on the eligibility for SSDI, and they administer funds. In this article, you will find information about Georgia disabilities schemes, eligibility factors, and the general application process in GA.
Common Types of Fraud
Within every state, there are generally three types of common fraud. These common types of fraud schemes are listed below:
1.
Faking an injury or illness-
This is the most common type of fraud. It is easy to fake an injury or illness, and even with the help of professional medical testimony, the fact that a worker might be faking an injury is often hard to detect.
2.
Working while on disability-
In Georgia, many people are caught working while still receiving Georgia disabilities benefits. Individuals receiving Georgia disability insurance may receive funding if they can no longer perform the same amount of work, but if they are caught working when it was determined they could no longer work, the person will be penalized—and social security fraud is a serious offense!
3.
Collecting Georgia disabilities benefits after healed-
this type of fraud is normally easily detectable, but many people will try to receive payments after they have been cleared.
Eligibility Factors for Georgia Disability Assistance
In the state of Georgia you must meet a large number of eligibility factors in order to receive Georgia disabilities insurance through social security. Some of these factors include the following:
•
Did the applicant receive more than $1,010 in wages per month, and did they work up to their disability?
•
Is the condition severe enough to restrict you from performing duties you performed before?
•
Does the condition fall below any of the illnesses listed at the following link that automatically qualify an individual for assistance: https://www.ssa.gov/disability/professionals/bluebook/listing-impairments.htm
•
Can the applicant for Georgia disabilities benefits work a job that requires less work?
If the person meets the qualifications above, they can likely receive Georgia disability insurance through social security.
Applying for Georgia Disability
In order to apply for Georgia disabilities benefits, you'll have to visit the following website, you'll have to contact Disability Adjudication Services at (678) 639-2100 or an office associated with the Department of Labor.
After you have submitted a claim to DAS for your Georgia disabilities assistance, the following steps will occur:
1.
A disability specialist will investigate the applicant's work history, medical records, age, and education and determine if there is enough evidence. A disability specialist may not initiate an investigation if the person applying for Georgia disability benefits has a condition listed in the link provided in the last section.
2.
After the disability specialist has made a decision, they will send the results to DAS and they will send the claimant notification regarding whether they qualify for Georgia disability benefits or not.
If have been denied benefits but still believe you qualify for Georgia disability assistance, you can file another claim and appeal the action.