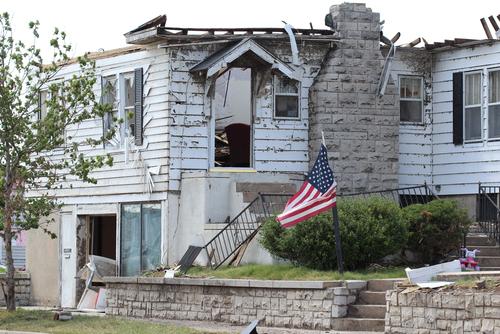 On October 11, 2012, the Department of Housing and Urban Development announced that 17 communities within the United States will receive a total of $4.95 million to aid and revitalize public housing or HUD-assisted housing in certain distressed neighborhoods.

The winners of the grants were selected from 72 different applications. The winners showed detailed plans on how to revitalize distressed public and assisted housing while focusing on improving public schools, early education, public transportation, public assets, and more access to job opportunities.

The neighborhoods will work with local stakeholders including but not limited to the housing residents, members in the community, local businesses, local government officials, and institutions in order to make the neighborhood a "choice neighborhood."

A Choice Neighborhood is one of the most successful programs under the White House Neighborhood Revitalization Initiative. The neighborhoods encourage HUD, Department of Education, Department of Justice, Department of Treasury, and Department of Health and Human Services to reach solutions for functioning mixed-income neighborhoods. The neighborhoods are capable of creating affordable housing, good schools, and safe streets.

2012 Choice Neighborhood Grantees:

BRIDGE Housing Corporation in San Francisco: $300,000
Sunnydale Development Co., LLC in San Francisco: $300,000
District of Columbia Housing Authority in Washington D.C.: $300,000
County of Pasco in Dade County: $300,000
The Michaels Development Company I, L.P. in Honolulu: $300,000
Boston Housing Authority in Boston: $300,000
Housing Authority of the City of Durham in Durham: $300,000
Newark Housing Authority in Newark: $300,000
Housing Authority of the City of Camden in Camden: $250,000
Municipal Housing Authority of the City of Yonkers in Yonkers: $300,000
New York City Housing Authority in New York: $300,000
The Woonsocket Neighborhood Dev. Corp in Woonsocket: $300,000
Housing Authority of the City of Spartanburg in Spartanburg: $300,000
Housing Authority of the City of Columbia in Columbia: $300,000
Kingsport Housing & Redevelopment Authority in Kingsport: $300,000
Housing Authority of the City of Austin in Austin: $300,000
The City of Roanoke Redevelopment & Housing Authority in Roanoke: $200,000
Source: U.S. Department of Housing and Urban Development
Comments
comments