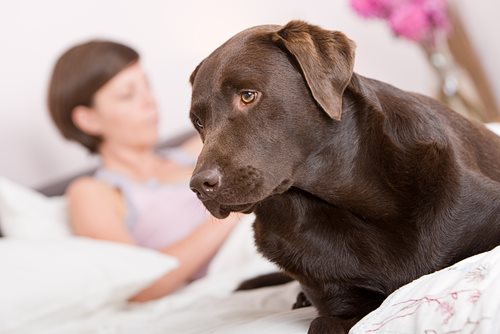 On October 3, 2012, the Federal Emergency Management Agency urged pet owners to develop a disaster plan to protect the animals during a natural disaster. According to FEMA's Caribbean Area Division Director, "Individuals and families with pets must include them on their household disaster plans. Early preparation is key for adequate handling of pets in a disaster. We advise entire families, including their pets to be ready before an evacuation order."
FEMA recommends that pet owners take the following preparatory steps in providing shelter for their pets:
•
make a list of all facilities and veterinarians that can shelter animals during an emergency
•
designate a safe area in the home if you have to leave your animal behind, and make sure you have a sign that indicates where the animal is located and what kind of pet is in the room
•
contact hotels outside of an evacuation area to check their pet policies
FEMA recommends that pet owners develop the following disaster survival kit for their pets:
•
provide enough food and water for three days
•
have a collar with an ID tag and a leash or harness
•
include a picture of you and your pet
•
provide favorite toys, treats and bedding to help reduce the stress for your pet
•
ask your vet what first aid materials and medicines you should include in the kit
•
don't forget a your carte or pet carrier
•
include a litter box, newspapers, paper towels, or plastic bags for sanitation needs
If a disaster does occur, you'll probably receive a warning hours or days in advance. Make sure you call ahead to shelters, gather all of your pet supplies in the disaster kit, put collars on all of your animals, and bring them all inside.
Source: Federal Emergency Management Agency
Comments
comments