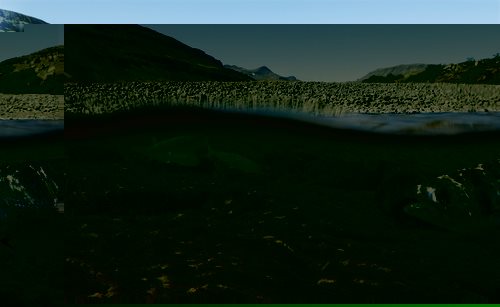 On October 4, 2012, the Environmental Protection Agency announced that two grants totaling about $1.6 million will go to projects that aim to protect women and children from mercury by eating fish from the Great Lakes. The funding will mainly go to health screening improvements and fish consumption advisory.
EPA Regional Administrator and Great Lakes National Program Manager Susan Hedman states, "Many Great Lakes fish are unsafe to eat because of mercury contamination. These projects will help women make choices that minimize their exposure to mercury, but maximize the health benefits of eating fish."
The EPA has awarded $192,258 to the University of Illinois at Chicago. The project will recruit health care providers in the Great Lakes area and the pregnant patients of the health care providers. The university will then conduct a study to evaluate links between the consumption of fish and the level of mercury in blood. The study hopes to see if fish consumption is the leading cause of high mercury levels in women and if the elevated levels of the metal result in health risks to children.
The EPA has also awarded $1.4 million to the Minnesota Department of Health to improve health screening and form more effective consumption advisories around the Lake Superior Basin. In a former study conduct by the EPA, about one in every ten infants has high levels of mercury around the Lake Superior Basin.
In his comments about the Minnesota project, Senator Al Franken stated, "Fish are critical to the diets of people all over Minnesota and all around the Great Lakes region—including members of Minnesota's Native Tribes. That's why it's so important that we do everything we can to protect Minnesotans from dangerous contaminants like mercury that can become concentrated in fish."
Source: U.S. Environmental Protection Agency
Comments
comments