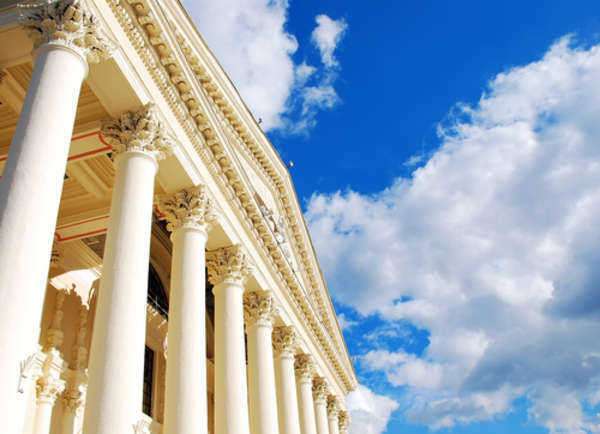 American Jewish Committee
Founded in 1906, the American Jewish Committee is an organization devoted to the interests of Jews on a global basis. In legal circles, the American Jewish Committee is generally most associated with its involvement in the 1927 federal court case of Sapiro v. Ford.
The case had its origins in auto manufacturer Henry Ford's 1919 purchase of "The Dearborn Independent." Henry Ford held strong anti-Semitic views of the type opposed by the American Jewish Committee and used "The Dearborn Independent" to express them in a series of articles. These articles were subsequently gathered in four volumes as "The International Jew, the World's Foremost Problem." These books were published from 1920 to 1922. One of the people attacked in these articles was Aaron Sapiro, a Jewish activist working to establish farm cooperatives. In columns published under his name, Henry Ford attacked Aaron Sapiro both for his ethnic identity and for his actions.
In 1925, Aaron Sapiro filed a libel lawsuit in federal court in Detroit. During the initial stages of the trial, Henry Ford's defense claimed that the articles in question had been written by the editor of this section of the paper, William John Cameron. Ford's defense claimed that he had no idea of the content of the articles published under his name, but this claim was contradicted by the sworn testimony of a former employee who had witnessed Ford stating his intention to attack Aaron Sapiro.
The defense for Henry Ford therefore tried to demonstrate that the claims in these articles were true and therefore not libelous. However, this strategy proved to be unsuccessful, since the claims were in fact libelous. Therefore, Henry Ford's attorneys attempted to redirect the focus of the trial by making the issue Aaron Sapiro's conduct in a professional capacity. In response, Sapiro and his attorneys changed the focus of their argument, claiming that the libel in question was not just against him but against Jews worldwide.
This decision attracted the attention of Louis Marshall, an attorney who at that time was serving as president of the American Jewish Committee. It was Marshall's belief that awarding damages on the basis of injury done to Jews collectively was counter-productive to the cause of lessening anti-Semitism worldwide. Henry Ford was aware of Marshall's standing as president of the American Jewish Committee and decided to use him to end the trial. In order to obtain a mistrial, Henry Ford's bodyguard conducted a conversation with a juror.
Once the trial and jury had been dispelled, Louis Marshall worked with Henry Ford to draft a statement of apology for the articles. This apology took the form of a publicly issued letter issued in 1927. Additionally, Henry Ford shut down "The Dearborn Independent." The columns collected in "The International Jew" were also translated into German in the early 1920s and were influential in the development of the thought of Adolf Hitler.
Comments
comments