Balancing Act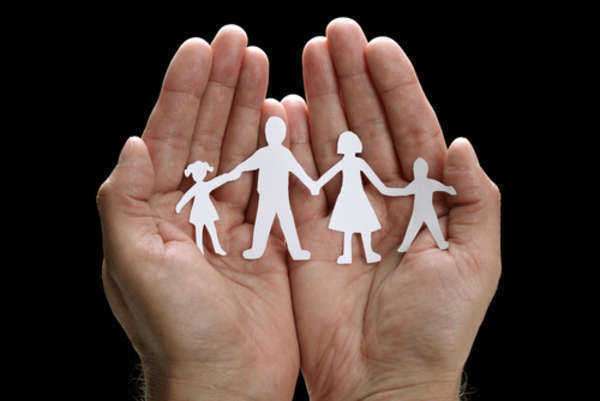 What is the Balancing Act?
The Balancing Act of 2009 (HR 3047) is a bill sponsored by Representative Lynn Woolsey of California that would have amended the Family and Medical Leave Act of 1993 to establish a family and medical leave insurance program. The bill also provided comprehensive reforms to benefits available to civil workers, members of the military and Native Americans. The program would be paid for by changes to the tax code that would impose premiums on employers and beneficiaries. This bill never made it out of committee and has since expired and been cleared from the Congressional register.
What are the provisions of the Balancing Act?
The Balancing Act is a lengthy piece of legislation comprised of several other, smaller bills that would increase funding for early childhood education/development and would grant workers more rights to use sick days and leave to deal with family and medical issues. The bill would have strengthened options to lower and middle class families that would be imperiled by sicknesses or poor educational options.
Balancing Act - In addition to the leave insurance program, to be administered by the Secretary of Labor, a similar program would have been set up by the Office of Personnel Management to extend benefits to civil employees. Provisions would also be made at the Department of Defense to give these protections to members of the military.
Beneficiaries of the aforementioned insurance program would receive up to twelve weeks of coverage for twelve months of work.
The Domestic Violence Leave Act - Employees would be eligible for leave to deal with problems such as sexual assault, domestic violence and stalking.
The Healthy Families Act - There would be additional protections for employees that use paid sick days for legitimate purposes and shelter these employees from employer retaliation. This extends paid sick days to the provisions outlined in the Domestic Violence Leave Act.
The Education Begins at Home Act of 2009 would have provided grants, through the Department of Health and Human Services for early childhood home visitation to gauge child development. A similar program would be applied to children of military families.
The Universal Prekindergarten Act would have provided federal grants to states to provide year-round prekindergarten programs for children as young as three years old.
The United States Business Telework Act would have expended federal funds to encourage employers to offer telework options to employees. This would be useful for maintaining the employment of an employee on extended leave.
Miscellaneous provisions would have amended the School Lunch Act to provide free lunches to children already eligible for reduced price lunches for the entire school year. At risk children would receive full reimbursement for school lunches and afterschool meals.
What findings motivated the creation of this bill?
Statistics showed that parents are not spending enough time with their children and were often prevented from doing so due to workplace obligations. The findings also note the skyrocketing costs of childcare, which had exceeded the annual cost of tuition at most public colleges. For early childhood development programs, only 12% of eligible children received the benefits and the teachers that administered this program were exceptionally poorly paid, causing difficulty in find qualified educational professionals to administer to these programs.
Additional findings noted the average worker was working more hours per week and more women had hours exceeding 40 hours a week. Only 7% of women worked less than 20 hours a week. This increased time in the workplace contributed to a lack of time available to administer to the needs of the children of these families.
What were the amendments to the Family and Medical Leave Act of 1993?
This bill would have dropped the eligibility threshold for employer compliance from 50 employees to 25, ensuring many more small businesses would have to provide the benefits and protections of the original act. This was called the Family and Medical Leave Enhancement Act of 2009. Additionally provisions of the Act would have expanded the benefits of the FMLA to same sex couples and domestic partnerships and their children.
What would have been amendments to the Employee Retirement Income Security Act of 1974?
This Act would have extended ERISA coverage to some part time workers, treating them as full time workers for the purposes of benefits and vesting for government pension plans. Workers would also be eligible for group health insurance plans.
What is Title I coverage under the Balancing Act?
Title I coverage was the Family and Medical Leave Enhancement Act and provided the aforementioned protections to any workers that had worked for an employer for more than 6 months and 625 hours during that span. The section goes on to define employers covered by this bill and the definition of benefits that would be available to employees.
Leave would have been granted for:
(1) The birth of a son or daughter of the employee and at the need for post-natal care.
(2) The adoption or foster care custody of a new child for the employee.
(3) If you or an immediate family member develops a serious illness that requires immediate care
(4) Serious health conditions that would prevent the employee from fulfilling his or her duties in the workplace.
(5) Deployment of a close relative to the armed forces.
(6) Care for a child, parent, spouse, domestic partner, grandchild, grandparent, sibling, or next of kin of the employee who is a covered service member.
The section went on to clarify the benefits of the proposed insurance program with employees making as little as $20,000 a year entitled to the full amount of their regular earnings. Higher incomes received a lower percentage of their regular income while on leave. Employees making in excess of $97,000 would earn no less than 40% of his or her salary while on leave. Payments would come from an established treasury funded by employer and employee contributions.
What was the fate of the Balancing Act?
Due to the lengthy and complex nature of the bill, the bill was referred to a number of committees but never made it to the House floor for a vote that would have sent it to the Senate.
Comments
comments