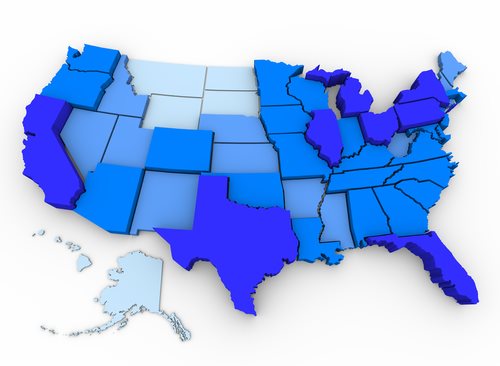 The Census Bureau announced national statistics for 2011 on income, poverty, health insurance coverage in the United States on September 12, 2012. The findings are listed below:
Statistics for Income
· lowest median household income is $36,919 in Mississippi, and highest is $70,004 in Maryland
· 27 states had a median household income lower than the U.S. median of $50,502, while 19 states had a higher income level
· Vermont was the only state with an increased median household income between 2010 and 2011
· income inequality increased in 20 states and went unchanged in 30 states
Statistics for Poverty
· the lowest unemployment rate was in New Hampshire at 8.8%, the highest was in 22.6% in Mississippi
· metro area poverty rates were lowest in the Washington metro area at 8.3 percent, and the highest rates were in Edinburg-Mission, Texas at 37.7 percent
· 27 states and the District of Columbia saw no change in the poverty rate or number of people in poverty
Statistic for Health Insurance
· the insured rate for young adults ages 19 to 25 rose from 68.3 percent to 71.8 percent from 2009 to 2011
· the insured rate for adults 26 to 29 declined from 71.1 percent to 70.3 percent
· no state saw an decline in the insured rate for young adults from 2009 to 2011, and 37 states saw an increase
· young people in Vermont saw the largest increase in coverage from 75.2 percent to 89.1 percent from 2009 to 2011.
The Census Bureau will release another report on October 25 that provides the same statistics for areas with a population of 20,000 or more.
Thomas Mesenbourg, the Census Bureau Acting Director, states, "The American Community Survey provides reliable, local statistics about our nation's people, housing and economy that are indispensable to anyone who has to make decisions about the future. Businesses rely on it to plan and expand into new products or communities. Towns and cities use it to locate schools and firehouses."
Source: Census Bureau
Comments
comments