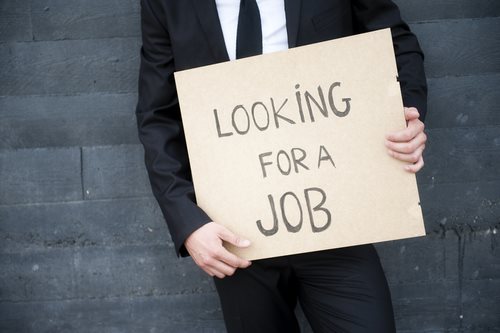 A Guide to Delaware Unemployment Insurance
Between 2000 and 2007, the Delaware unemployment rate was relatively stable and varied between 3.2% and 4.3%. However, between 2007 and 2010, the Delaware unemployment sharply rose to a high of 8.8%. As of October 2011, the unemployment rate has gone down to 7.9%. Apply for Delaware Unemployment Insurance
In Delaware, unemployment insurance works to provide unemployment insurance benefits to eligible people who are would be currently employed if appropriate jobs were available and are currently not working through no fault of their own. Unlike public welfare programs, the need for assistance is not a factor considered for unemployment insurance.
Paperwork for a Delaware Unemployment Insurance Claim
To start your Delaware unemployment insurance claim, you can either file your claim in person at the nearest unemployment insurance office, or online at uics.delawareworks.com. Regardless of the method you use, you must provide the following information:
• Your name, phone number, and state issued driver's license
• Social security number
• Names, phone number, and address of all employers from the last 18 months
• If you a member of a union, the name and number of your union hall
When you are filing a claim, you must provide the necessary documentation that shows your identification as well as your social security number. You must have at least one of each following document
• Driver's license, state issued photo ID, passport, military ID, passport
• Social security card or official document with full social security number indicated
Eligibility for Delaware Unemployment Insurance
In order to be eligible to receive Delaware unemployment insurance benefits, you must meet the following requirements for every week you receive benefits:
• You must have earned a minimum amount of wages
• You must be available and able to work and must be actively seeking employment
• You must register with the Department of Employment and Training for work
How to Maintain Delaware Unemployment Insurance
The maximum unemployment insurance benefits payable under normal circumstances in Delaware in any benefit year must not exceed 26 times your benefit amount for each week. Because Delaware has a system to process weekly claims, you will receive a check for each weekly claim you make. You can file claims for over 26 weeks if you are working part-time and are receiving partial benefits. If you have received all the benefits that you are entitled to, then you cannot receive anymore until your benefit year is over, even if you resume employment and become unemployed once more. However, during times of high unemployment, extended benefits are put into effect, which gives additional weeks of unemployment insurance benefits. As of December 17, 2010, federal legislation is in effect that continues the Emergency Unemployment Compensation and Extended Benefits Programs. In accordance to the Emergency Unemployment Compensation program, there are four different tiers of benefits that go up to 20 additional weeks of benefits in any state, including Delaware. However, as of June 25, 2011, the lowest tier (Tier-4 which provides up to 6 more weeks of benefits) is being phased out since the total unemployment rate has dropped below 8.5%. If you need legal advice and assistance, contact a Delaware lawyers.