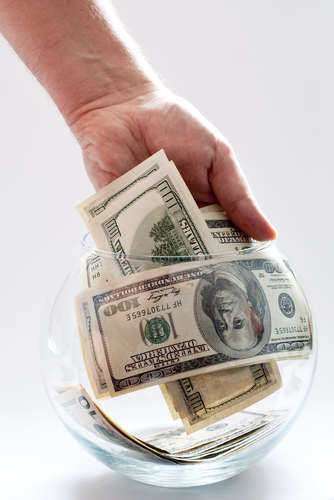 Guide to New York Disability Benefits
Being injured in an accident can change the rest of your life. If you've been hurt and can no longer work, you may be entitled to New York disability benefits. New York disability insurance is available to many people who live in the state. If you need more information on New York disability benefits, this guide can help. You'll learn about how to access New York disability resources whether you've been hurt in the workplace or somewhere else.
Injuries On the Job
If you are seeking out New York disability benefits after being hurt in an on the job accident, you should look into worker's compensation coverage. The vast majority of workers in the state are eligible for this kind of New York disability coverage. Worker's compensation claims allow you to collect New York disability benefits even if your workplace was not negligent. As long as your accident happened in the course of your work, and you did not cause the accident through recklessness or gross negligence, you will be able to claim worker's compensation according to New York disability laws.
Injuries Off the Job
If you have been hurt anywhere else—including at home or while traveling—you may be eligible for different New York disability benefits. This type of New York disability compensation is run through the New York State Insurance Fund, and gives temporary money to workers who have been hurt in off the job accidents. Most employers are required to provide New York disability benefits from the state insurance fund. You may also be able to claim New York disability compensation for any illness or disability arising from pregnancy that makes it impossible for you to continue working during your pregnancy.
Maximum Benefits
The maximum rate that you can receive from New York disability benefits is $170 per week. You will receive 50 percent of your weekly wages as New York disability compensation up to this maximum, but due to current minimum wage laws, anyone working a full-time job in the state will typically get the maximum benefit. You will only be able to receive New York disability benefits for up to 26 weeks in each 52 week period. If New York disability compensation is not sufficient, you may want to look into options for Social Security disability coverage.
How to Claim Benefits
The New York State Insurance Fund website (https://ww3.nysif.com/) gives you extensive resources for filing for New York disability benefits. If you need any information on worker's compensation or New York disability coverage for off-the-job injuries, you can search on the site. You can also learn about the forms you will need to fill out to claim your New York disability benefits, which are generally available from employers. Some sections of this website are for employers only. The sections of the website you will want to use if you need to apply for New York disability compensation are labeled "claimants." These sections will help you understand worker's compensation and New York disability benefits.
Comments
comments