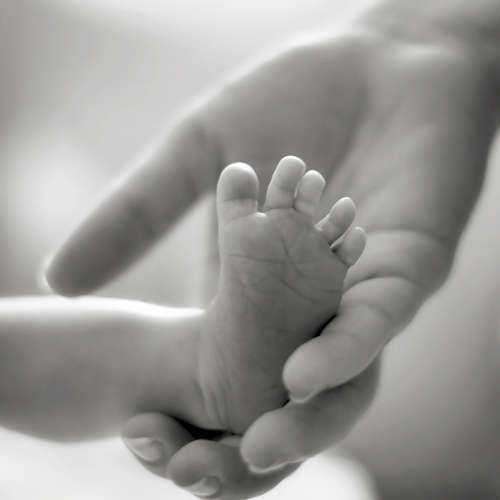 National Sanctity of Human Life Day was proclaimed by the Bush Administration and celebrated in January throughout George Bush's presidency. The day was meant to symbolize the sacredness of all human life, and especially unborn infants.
President Bush's pro-life beliefs were unwavering, and through his policies and proclamation of National Sanctity of Human Life Day, he tried to send a message from what he called the "weak and voiceless among us."
President Bush was known for several pieces of legislation that he approved as far as pro-life laws. For example, he signed the Born-Alive Infants Protection Act that gave rights to an infant that survived an attempted abortion. The following year, Bush signed legislation that banned partial-birth abortion. He stated that the law represented "our commitment to building a culture of life in America."
Bush went on to sign the Unborn Victims of Violence Act of 2004. The Act allows authorities to charge a defendant of two different offenses if they cause injury or death to the child in a mother's womb—one for the child, and one for the mother.
President Bush proclaimed the last recognized National Sanctity of Human Life Day on January 18, 2009—just before President Obama took office. Certain organizations still continue to recognize the National Sanctity of Human Life Day, but President Obama's proclamations have differed dramatically.
The issue of abortion is still one of the most debated topics in American legislation to this date. In 1973, the Supreme Court ruled that is was unconstitutional for states to restrict abortions during the first trimester. The 7-2 decision in Roe v. Wade was made in a time when a large number of states strictly prohibited all types of abortion unless the mother's life was in danger.
Norma L. McCorvey, aka Jane Roe, filed a lawsuit against Henry Wade, the Dallas County District Attorney, stating the State of Texas violated her constitutional rights. McCorvey had the right to travel out of state and receive an abortion in a medical environment, but she claimed she could not afford to travel out of state and therefore had a right to receive an abortion in Texas—even though her life was not endangered.
In 1973, the Supreme Court ruled that the state of Texas violated McCorvey's "zone of privacy" rights in the First, Fourth, Ninth and Fourteenth Amendments of the Constitution. However, the Court did rule that state laws addressing second and third trimester abortions may be constitutional. Medical communities announce that a fetus can survive out of the womb after six months of growth, so the Court allowed states to give rights to the fetus during the third trimester—unless the mother's health was in danger.
The Court also found that states can regulate second and third term semesters because the mother subjects herself to health risks during second and third term abortions.
Abortion is still constantly debated, and the National Sanctity of Human Life Day is only one of the more recent legislative actions. Current debate has focused on funding for Planned Parenthood, birth control for minors, and more.
Comments
comments